Kengard Learning Centre 2020 Graduation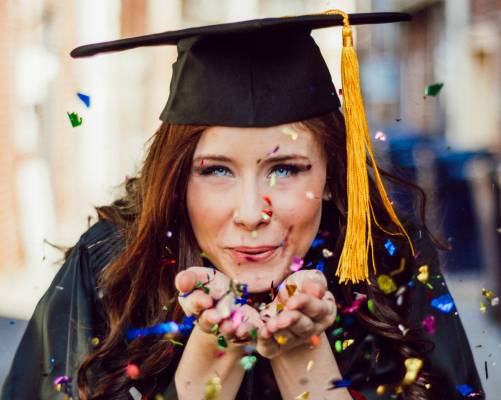 Our 2020 graduation celebration will look different than usual, during the COVID-19 pandemic. We still want to make sure we celebrate each of our graduates from the Community Learning Centre and SCIDES! We will have our ceremony on Tuesday, June 23rd starting at 10 am at the Kengard Learning Centre (2475 Merritt Avenue, Merritt BC) with a few important adjustments to ensure everyone's health and safety:
1. Graduates will be provided with a scheduled time for their individual ceremony at the school. It is very important that students show up at their assigned time to keep the day's events running smoothly.
2. Students will receive their cap and gown upon arrival at the school. These items will be yours to keep at the end of the day.
3. Each graduate will be able to bring up to 3 guests from within their home to attend on the school grounds.
a. One member from the household will be asked to assist the graduand on stage and move their tassel at the designated time.
b. **Weather permitting: Additional guests are welcome with permission from the school and they will be able to view the ceremony from within their vehicles in designated parking spaces. It is important that all guests remain in their vehicles throughout the ceremony and that each vehicle represents members from within one household. After the ceremony, vehicles must disperse to allow for other families to attend subsequent ceremonies. (In the event of inclement weather, ceremonies will be held inside the school with proper safety measures enforced. In this case, vehicular participants will not be invited inside.)
4. Following the graduation ceremony, graduates will have the opportunity to take pictures at the designated sites on the school ground.
a. Formal graduation photos are also available and can be taken by appointment at the school prior to June 23rd.
If you have any questions or if you would like to book a formal photo session. Please contact Gareth Tilt at gtilt@365.sd58.bc.ca or by phone at 250-378-2157.