A Time of Giving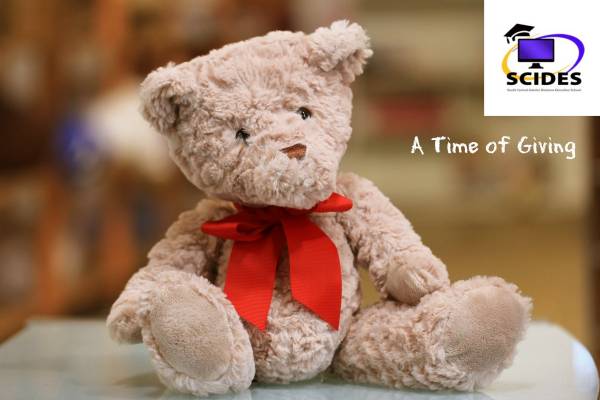 December is here and we can't believe that 2020 is almost behind us. What a year it has been! While the pandemic shows no signs of slowing down, we're happy to announce that we've opened up cross-enrollment for grades 10-12, as long as space is available. This month's theme is "A Time of Giving" and we are excited to share great resources with you.
December Resources
Blogs and Articles
Top 10 reasons for volunteering and giving back.
The importance of giving back to one's overall well-being and purpose.
15 thoughtful holiday gifts that give back.
7 ways to give back during the holidays.
Podcasts
Giving Back Podcast - be the change!
The Do More Good Podcast.
A list of charitable podcasts that make you want to give:
https://www.charitableimpact.com/blog/inspirational-podcasts/
Books
Shel Silverstein - The Giving Tree
Stephen Post and Jill Neimark - Why Good Things Happen to Good People
Elisabeth Svoboda - What Makes a Hero? The Surprising Science of Selflessness
https://www.amazon.ca/What-Makes-Hero-Surprising-Selflessness/dp/1591845289
We hope you find those resources interesting and helpful, and invite you to share your thoughts on our Facebook page. As always, we're here for you and look forward to connecting with you. Get in touch with us at 1.800.663.3536 or
registrar@365.sd58.bc.ca
.