Get Active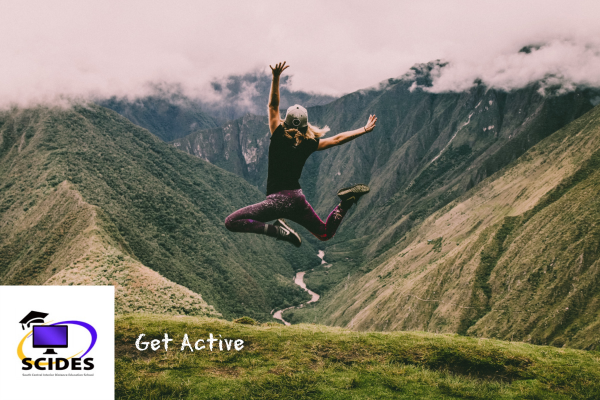 Did you get a chance to enjoy Spring Break and get outside? We're so happy about Spring being here and the warmer temperatures that we decided to make "Get Active" our theme for April. It's not only about the physical benefits - getting outside and moving your body also has mental benefits. We are excited to share great resources with you, and would love to hear what you're doing to get active; connect with us on Facebook to share.
April Resources
Blogs and Articles
The benefits of exercise for teens:
https://www.planetfitness.com/community/articles/10-physical-and-mental-benefits-exercise-teens
Physical activity for children and teens (Government of BC, free resources available):
https://www.healthlinkbc.ca/health-topics/aba5595
Participaction website, resources for all ages, school and workplace activity activities:
https://www.participaction.com/en-ca/content/workplace
Podcasts
TedEd video lesson on the effects and benefits of exercise:
https://ed.ted.com/best_of_web/WaARd3SV
TED Talk/Podcast on brain benefits of getting active:
https://www.ted.com/talks/wendy_suzuki_the_brain_changing_benefits_of_exercise/up-next?language=en
Exercise and mental health, by a BBC doctor podcast:
https://www.mentalhealth.org.uk/podcasts-and-videos/exercise-and-mental-health
Books
The busy body book, guide to fitness and wellness for kids:
https://www.goodreads.com/book/show/110372.The_Busy_Body_Book
9 books on physical and mental wellness for teens:
https://www.readbrightly.com/books-on-wellness-teen/
50 women in sports:
https://www.goodreads.com/book/show/32807214-women-in-sport
We hope you find those resources interesting and helpful, and invite you to share your thoughts on our Facebook page. As always, we're here for you and look forward to connecting with you. Get in touch with us at 1.800.663.3536 or registrar@365.sd58.bc.ca.